Show instructional videos, help remote students collaborate on class projects, and provide one-on-one guidance to distant learners with VeriShow's real-time multi-media platform for website interactions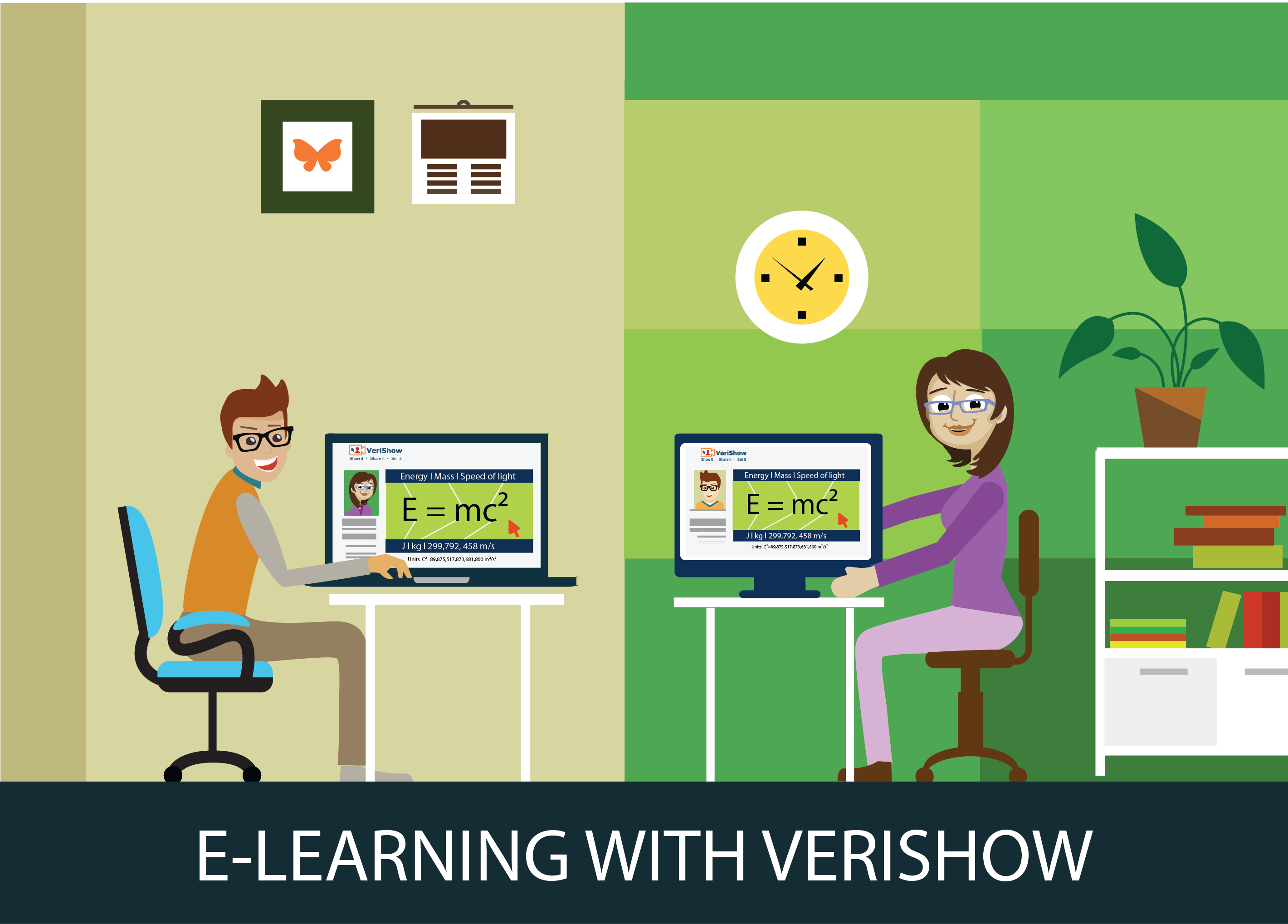 Click here to view full infographic
More and more, learning is happening at a distance from the institution; a shortage of classroom space and the busy schedules of adult learners are just some of the factors driving this trend.
Teachers need to share new and innovative resources with remote students, and classmates need to collaborate on class projects. VeriShow lets public schools, online learning programs, and adult education centers provide first-class education to distant learners.
Video chat and content sharing being used for e-learning with VeriShow
e-Learning Scenarios
Provide personalized help to remote students via chat, co-browse, audio and the best video chat service

Share videos from YouTube® and other sources
Highlight models and other classroom teaching aids with a second-camera input
Enable remote students to collaborate with one another using document sharing online, annotation and co-editing
Are you an educator?
Special packages and discounts are available for education institutions – contact us for a quote.