VeriShow 4.9.4 | Release Notes
A new VeriShow release is out, which includes improvements to the platform's security, improvements to WebRTC audio/video, mobile support for Content Sharing in VeriShow within partner integrations, and bug fixes.
Enhanced Security
The VeriShow platform has gone through various security enhancements at infrastructure and application level, due to the nature of these enhancements details will not be provided. You will notice we've added Captchas to forms, which will require you to enter code you see. Although we appreciate that this is slightly inconvenient, as it adds to the platform's security, we trust that you appreciate the necessity for this.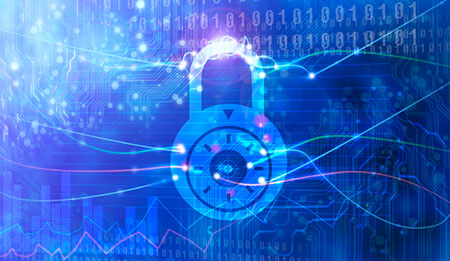 Audio/Video in WebRTC
We've updated our audio/video implementation in WebRTC, which resulted in:
Faster connection time.
Improved turn/stun server setup, which enables the WebRTC to run in a wider range of environments.
Reduced audio/video latency.
WebRTC libraries are now up to date.
Browser-based Mobile Content Sharing in LivePerson
VeriShow's iOS/Android mobile features are now supported in the VeriShow for LivePerson integration:
Share File – Agent can share a document or an image in real time with a customer using a mobile or tablet device.
Visitor's Doc – Customer can share a document or an image or even take a picture in real-time and share it with the agent!
Agent image in chat – The agent image can be uploaded to the VeriShow account and visible in the chat.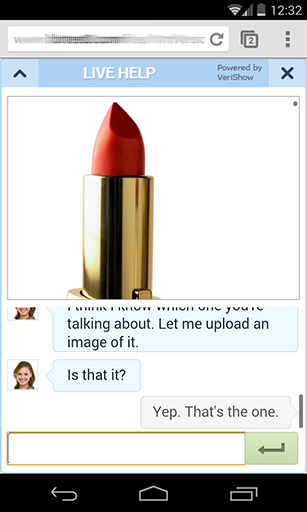 Other Improvements
Co-browser's editable website address – The agent is now able to enter a URL of a (pre-configured) site to into the co-browser address bar.
Compression file for Co-browser no longer required – We previously required a website to add a JavaScript file for compression. This is no longer necessary and make co-browser implementation simpler and shorter.
Bug fixes
The following issues have been addressed:
UI Issue in Audio/Video WebRTC in Chrome – a broken layout issue in Chrome at visitor side when starting audio/video at agent side has been addressed.
Co-browsing UI issue – when opening co-browsing, closing and reopening the browsed site used to be displayed without being able to remove it. This has been resolved.
Questions
If you have any questions regarding the above or would like to see VeriShow in action, contact us .