In the recent release, VeriShow's video conferencing capabilities have been significantly upgraded. Many users have requested this aspect of VeriShow to be improved, and they can now enjoy a significantly larger & clearer video image, giving video conferencing a big advantage over regular text chat.
As before, VeriShow still has three levels of quality settings (Basic, Good, HD), however, 'High' is now the default and recommended one (requires 400Kbps of upstream). To change the quality, simply click the settings button at the top left corner of the video area, and choose between the three different quality levels, depending on your bandwidth.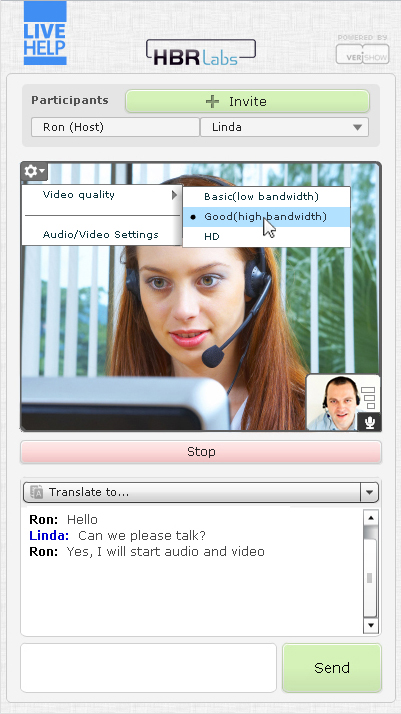 Choosing a different video quality

Want to try VeriShow?
If you don't have a VeriShow account yet, sign up for free, and try this new feature now! The platform's recent release includes many other notable improvements.