As previously described in VeriShow 4.0's release notes, the platform now allows agents to interact with visitors using three new user flows: a text-only chat, video chat, or a full session. The agent can move escalate from one stage to another, as necessary, as you can see in the common scenario below.
Chat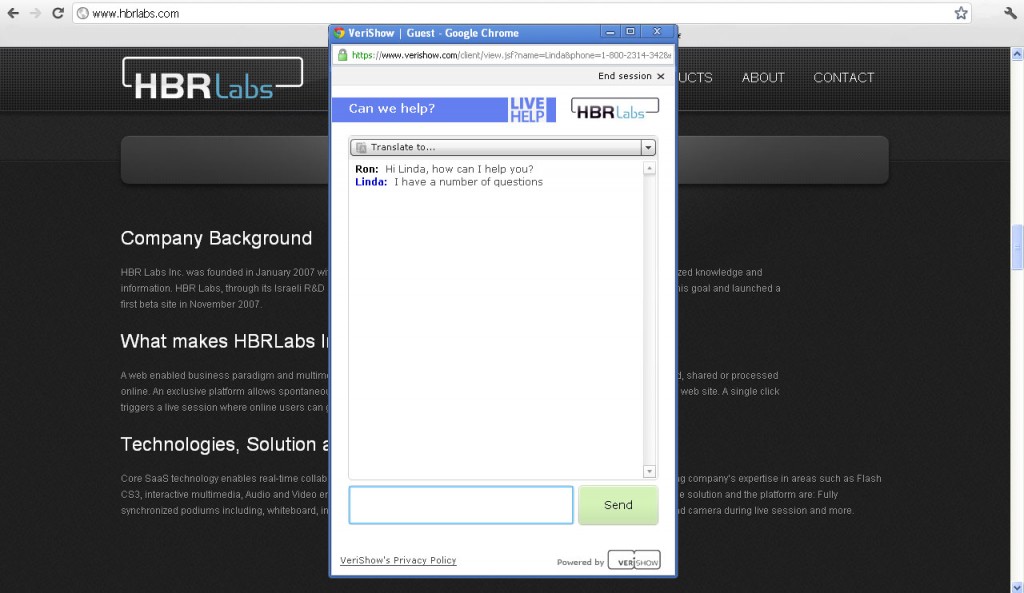 Once the agent answers a call, the client enters a text chat-only window. The agent can now assist the customer, and start audio and video if required, as below.
Chat & Video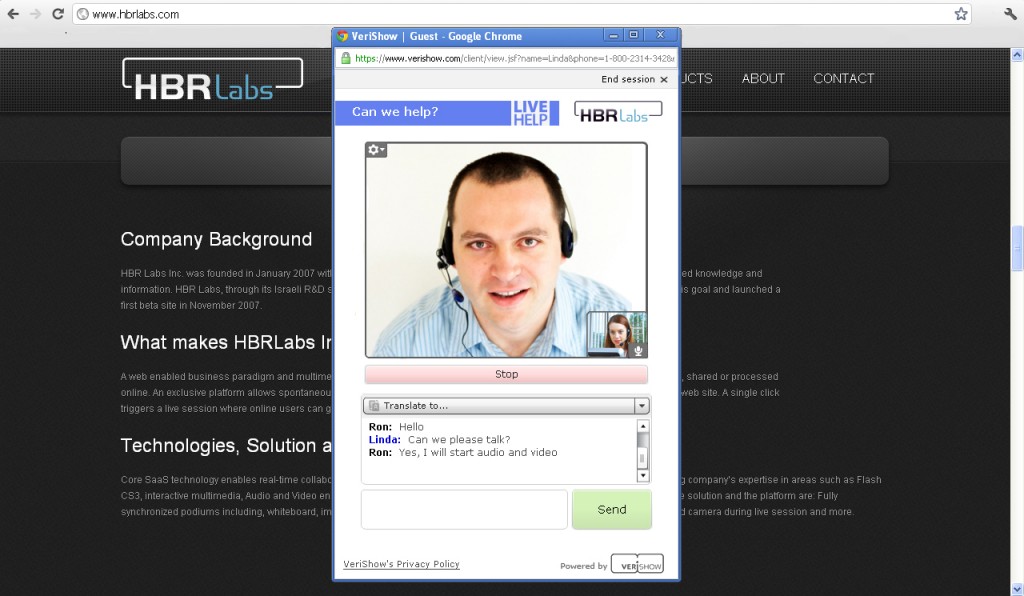 If the agent decides to use audio and video the chat window will include the video component where the agent can be seen / heard. The client can now decide to do the same, or choose to only watch the agent (1-way audio / video).
Chat, Video and Real-time Content Sharing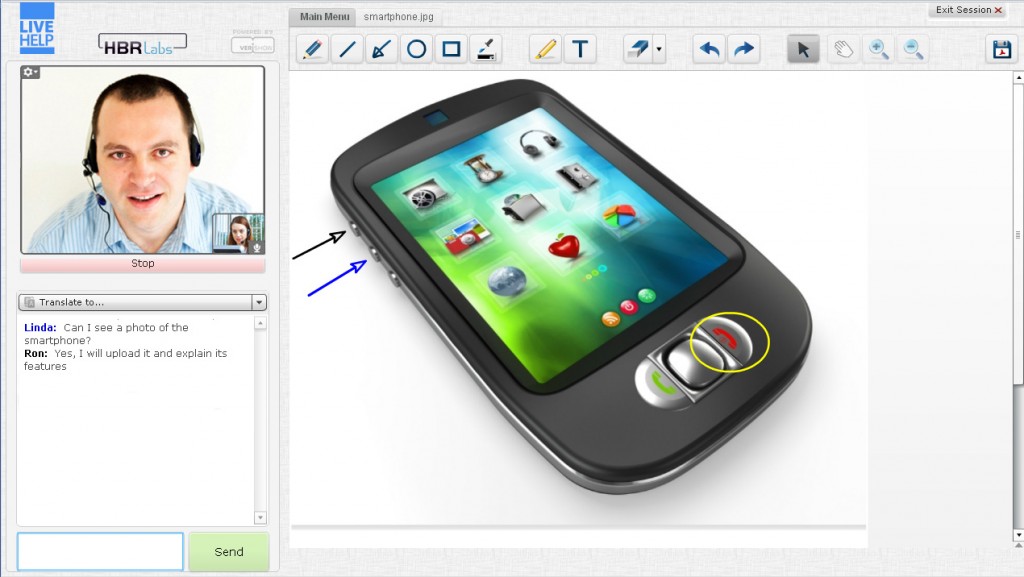 When the agent decides to share content or screen for or let the user share content, the agent can click the 'Share content area' button, which will maximize the customer's window to show the entire session area. The agent can now use VeriShow's various apps, for example, show the client an image of the product and annotate it in real-time.
Configuring the different user flows
Of course, if the agent wants clients to be immediately see the video chat (rather than chat-only), he or she can easily do that using the account backend settings. This can be done by going to Account Admin > Account Profile, and under additional settings, checking the following as needed:
| | |
| --- | --- |
| | Start chat with content area (full window) |
Note that VeriShow subscribers that opened their account before the 4.0 release, would have these options checked by default, which results in all sessions start in a full session.
Questions? No account yet?
If you have any questions, please contact us. No VeriShow account? sign up for free!